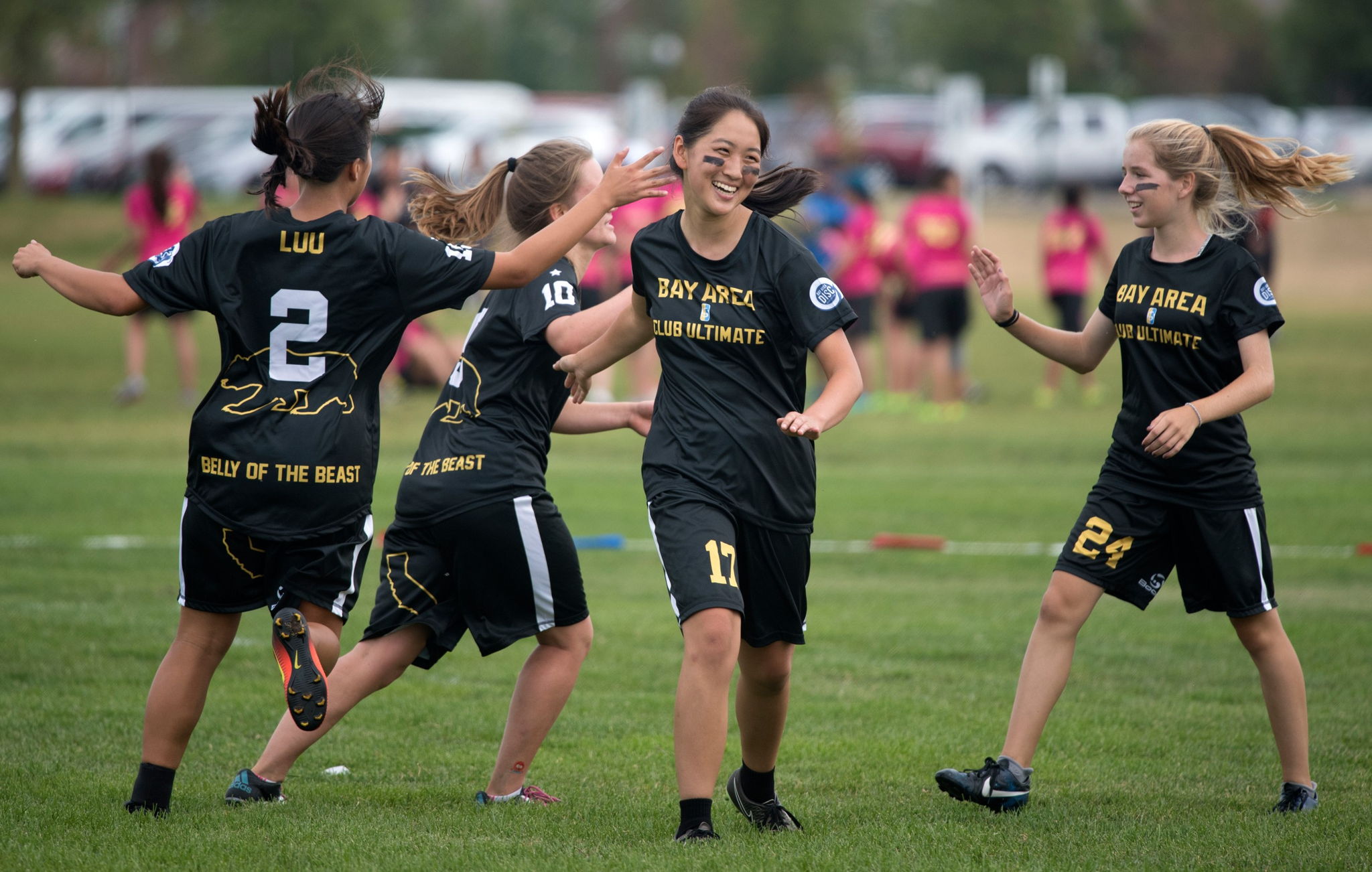 The Bay Area Disc Association is a 501(c)3 nonprofit that runs youth and adult leagues, tournaments, camps, clinics, after-school programs, and community events in the San Francisco Bay Area. Our mission is to strengthen the ultimate community by creating opportunities for youth, club, and adult recreational athletes to interact, develop, and compete. We foster positive playing and learning experiences and embrace the spirit of the game in all aspects of our work and play.
In 2017, we provided over $11,000 in need-based financial aid for low-income players, offered 15+ free programs for youth and adults, and ran 26 youth outreach programs. Our future capacity to grow ultimate equitably in the Bay Area depends on generous support from donors like you.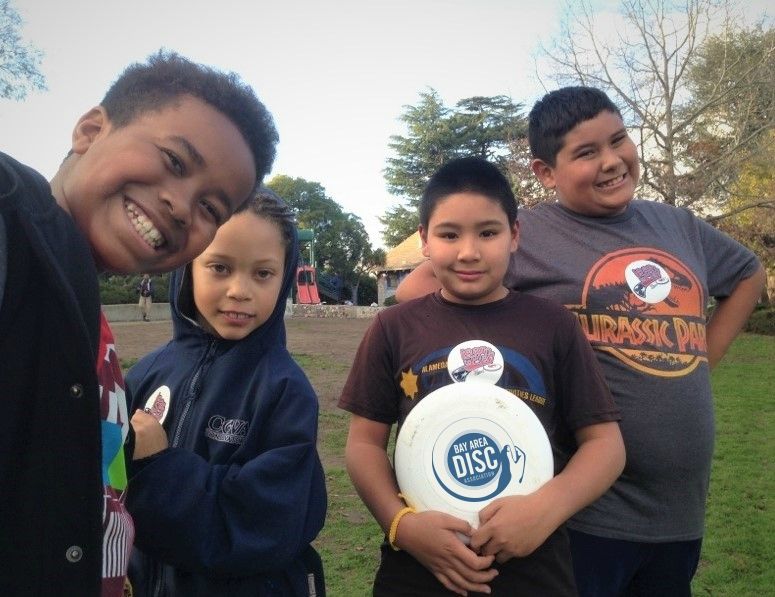 Please give back to the community with your tax-deductible donation today. Please consider setting up a recurring donation using the "Donation Period" drop-down menu on the right. To maximize your impact, remember to request an employer match - you can see if your company matches donations on our Employer Matching page.
If you prefer to donate by check, please make the check payable to "Bay Area Disc / Community Initiatives" and mail it to:
Bay Area Disc Association
1000 Broadway, Suite 480
Oakland, CA 94607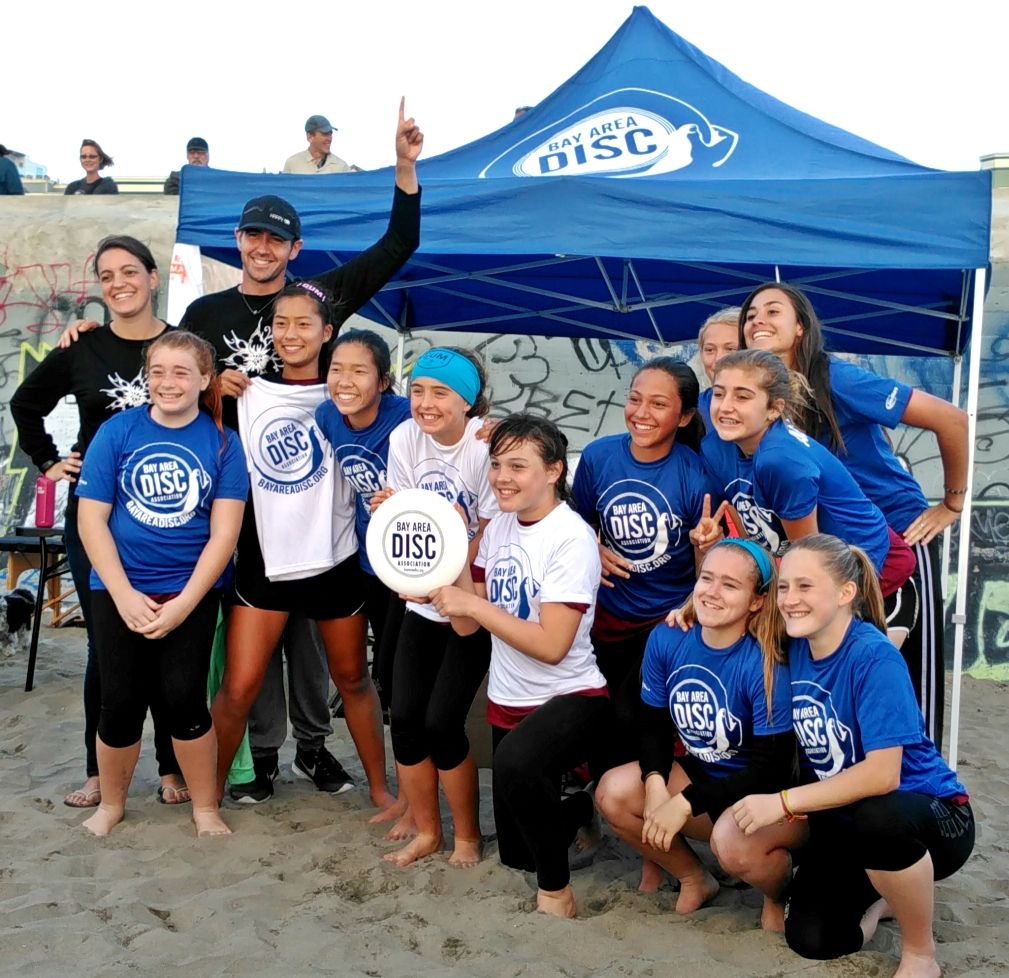 For stock donation instructions, please see our
Stock Donation page.
The Bay Area Disc Association is a fiscally sponsored organization of Community Initiatives, which allows us to have 501(c)(3) organization status while minimizing our spending on administration, finance, insurance, legal, payroll, etc.
Our EIN is 94-3255070.
Donate via Credit Card or eCheck
Is my donation and credit card info secure?
Yes, the security and confidentiality of your information is our highest priority. We will not sell, trade or share your personal information with anyone else, nor send donor mailings on behalf of other organizations, and we will only share personal information if you have given us specific permission to do so.
Is my donation tax deductible?
Yes, we are a fiscally sponsored project of Community Initiatives, which is a public 501c3 organization recognized by the IRS. Your donation is tax-deductible to the fullest extent permissible by law.
How do I know that my donation was made successfully?
You will receive an emailed receipt immediately after your donation is submitted and your credit card is processed. Your donation will also show up on your bank or card statement within 1-3 business days.
Do I get a receipt?
Yes, a receipt is sent to your email inbox once your donation is processed. Please be sure to keep a copy of your receipt for tax purposes. If you select a recurring donation, you will be sent an individual receipt each period when your donation is processed.
Is my donation private?
We will not share or sell a donor's personal information with anyone else, nor send donor mailings on behalf of other organizations.